The industry leader for meeting planners
Session Tracking
The most robust, cost-efficient, easy-to-use solution in the event industry. From laptops to handhelds, using barcodes, RFID, or even mobile phones with beacons, EDC is the easy choice for session tracking and certification solutions!
Certificates
Certificates of completion, CEUs, CMEs, CEs, CECs. People refer to them differently, but we make them so easy to collect and distribute. Learn more about EDC's industry leading Certificate process.
RFID
EDC is a leader in utilizing long-range RFID technology for attendee tracking. From tradeshow hall traffic patterns to contact-less session tracking, we bring you the most cost-efficient RFID solutions in the industry.
Lead Retrieval
"The best scanners I've ever used." "This app is awesome".
We hear it all the time. Learn more about our fantastic lead retrieval offerings and how we can make your exhibitors happy and productive.
Beacons
Everyone is starting to talk about iBeacons and Android beacons. Wouldn't you like a solution that doesn't care which phone your attendee is using? Want an easy to use plug-in to your show app? EDC is leading the way. Learn more here!
Onsite Services
EDC brings a unique set of skills to your event. We go the extra mile and do whatever it takes to make it work. Our decades of experience, desire for success, at prices that won't break your budget, make us an easy choice.
Event Apps
EDC now can provide your event with a fully integrated event app. Seamlessly offer traditional features along with session tracking, gamification, surveys, and much more!
Registration
We offer registration technology tools that allow you to print badges quickly, easily, and inexpensively. Print your own? Have us print them? Print on demand at the event? We do it all. We provide the software and hardware to make your life easy.
Equipment
EDC can handle your entire registration network setup. Laptops, scanners, printers, networking equipment, servers. Let us help your budget and ease your mind.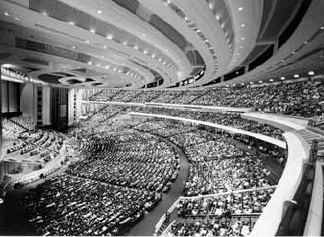 DIY or Full Service Solutions utilizing barcodes, RFID, or beacons. Let us show you how easy and inexpensive it is to track your sessions.
Rapid scan handhelds, lead retrieval apps, API keys, and enhanced exhibitor marketing options. EDC offers DIY and full service options.
EDC's newest offering. Event App with customizable features including session tracking, surveys, gamification and more.